This development reuses a derelict rear yard to the existing Iggys Bar pub and B & B in the historic centre of Athenry, Co. Galway.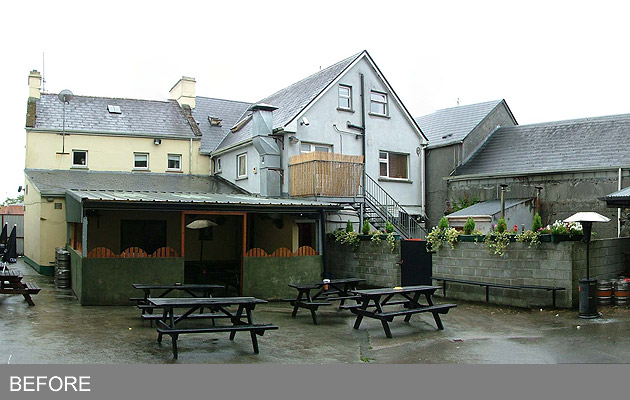 This (0.0833h) site currently houses a thriving Pub, busy off-Licence and a seven bedroom B&B property (366 Sq.M) with a large yard to the rear. The design chanllenge was to create a sense of place while maximising the commerical and residential footprint.
We successfully combined the dual concepts of the London 'Mews' with the Italian 'Piazza' for this project. The resulting  attractive mixed use development, includes a bar, off licence, restaurant/café with first floor terrace overlooking a plaza, three new ground floor commercial units (212.5 Sq.M), and four (large) three bed apartments. Total (new and retained) floor space 980 sq.m. Planning permission was granted on first application.
Notably, the quality of design and place-making allowed us to off-set car parking requirements which otherwise would have prevented this concentration of development uses.