Modest sized rear extension (not requiring Planning Permission), to maximise family space, and natural heat and light, and integrating indoor and outdoor living.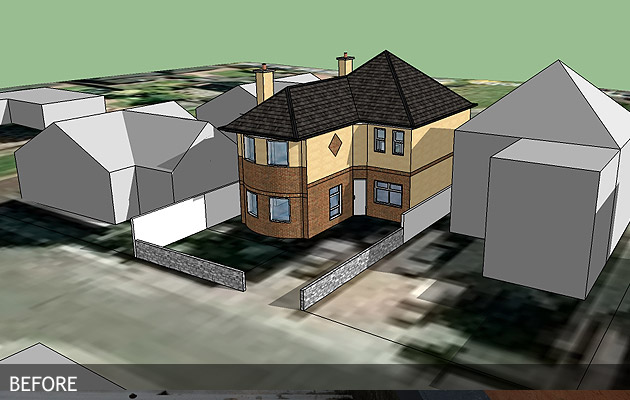 Before Front View of  House
Before Rear View of  House
The proposal below is a set of 3D photomontages of possible solutions. Again, this is how we work.
We give the client the clearest possible representation of what the finished building might look like, so
confidence and enthusiasm grow through the design process.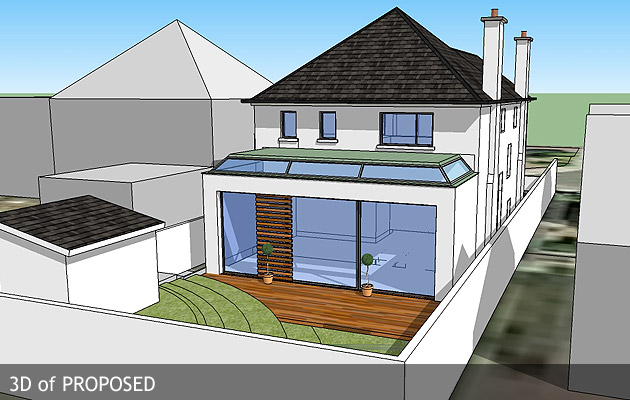 Possible Option A – 'Crown Roof'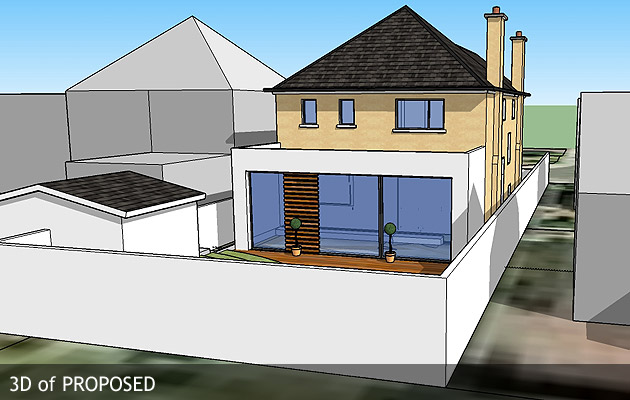 Possible Option B – 'Flat Roof'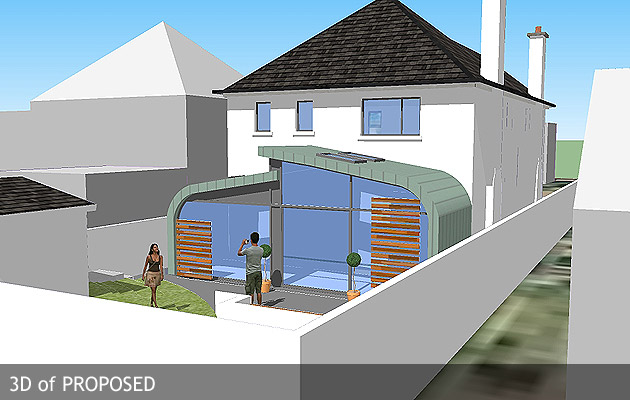 Possible Option C – 'Ocean Wave'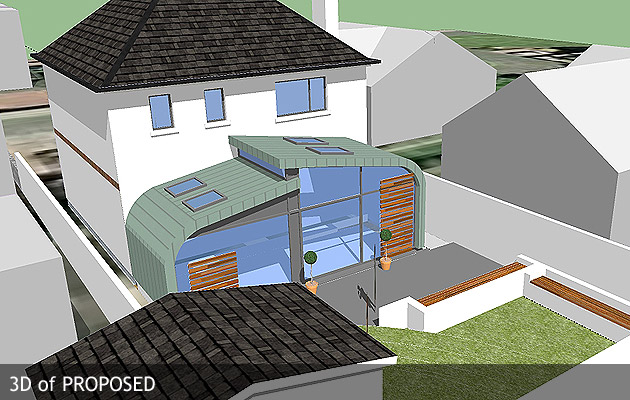 Possible Option C – 'Ocean Wave'