Large modern extension to this small terrace town house in beautiful Killiney. The existing house, although very modest in size, benefits from a large corner garden. Our extension with its floating butterfly roof, and large areas of glazing to the South and East will benefit from natural light, heat, and views, where the existing house has a blank gable wall, missing out these free advantages.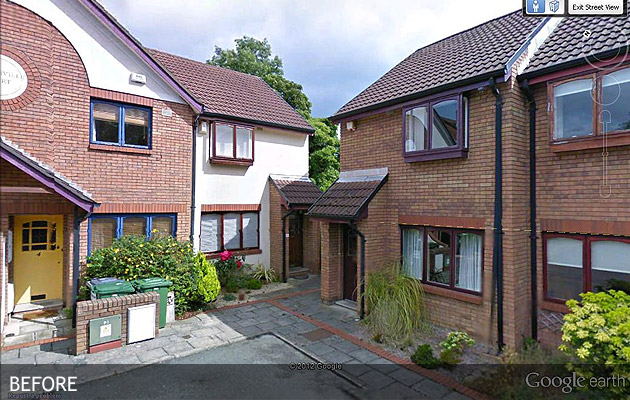 Before Front View Photo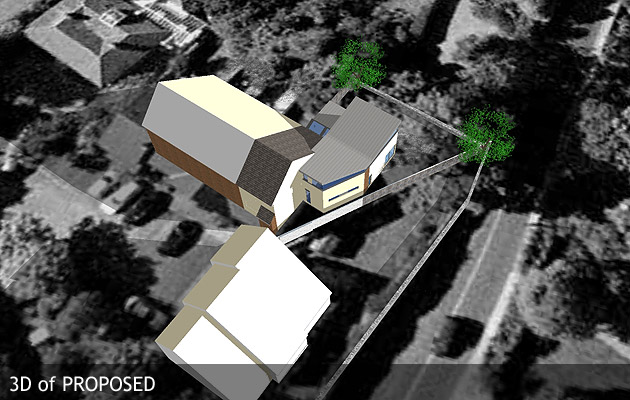 Simple 3D Block Model Shows Extension into Corner Garden
 Existing Side of Gable Where Extension Will Be Added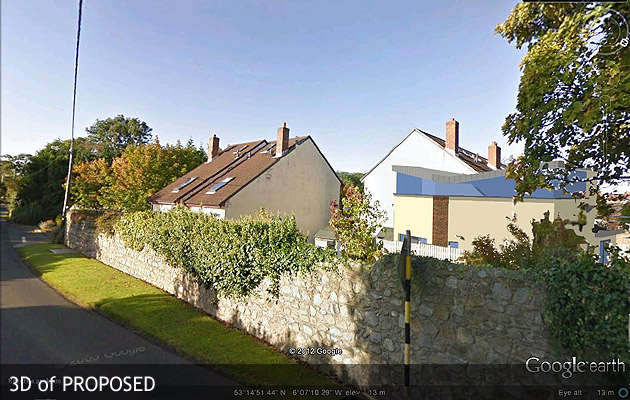 Simple Photomontage of Proposed Side View of Floating Butterfly Roof on the New Extension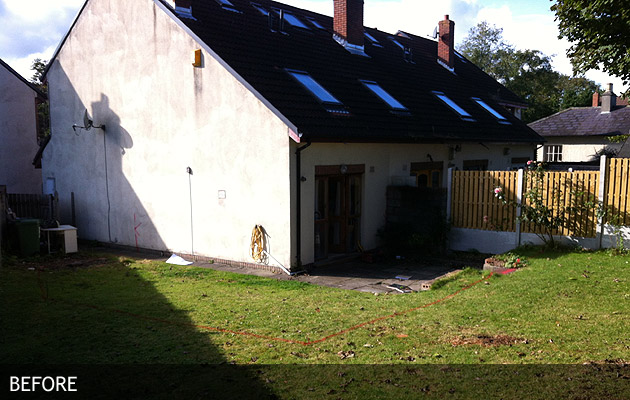 November 2012. View of rear and side garden where new extension is to be built, prior to commencement of construction. Looking closely at the grass, one can just see the red sprayed outline of the extension footprint.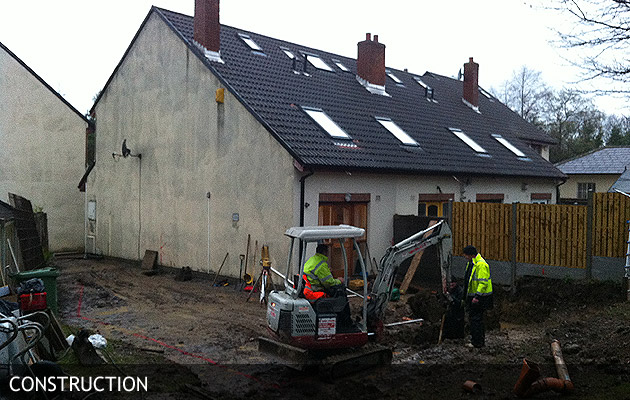 20th December 2012. Construction and site clearance started before Christmas.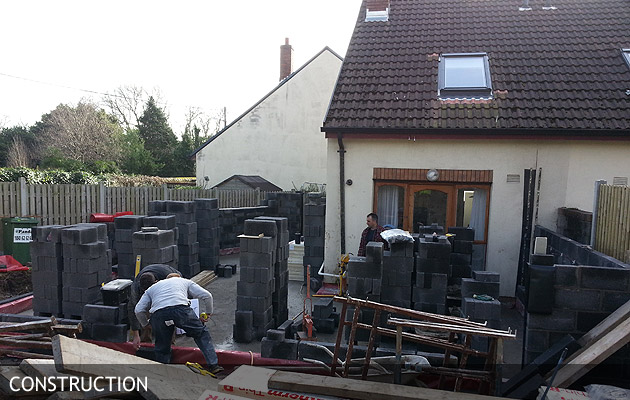 31st January 2013. Foundation and ground floor slab are in place. Rising block walls and insulation have begun and the building envelope is being formed.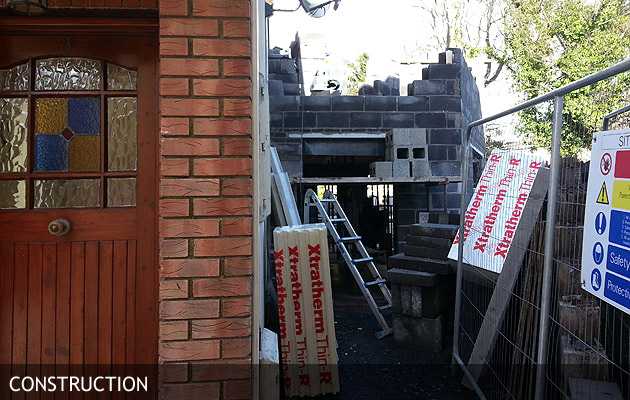 14th February 2013. View of existing front door, and the new extension to the side at blockwork stage.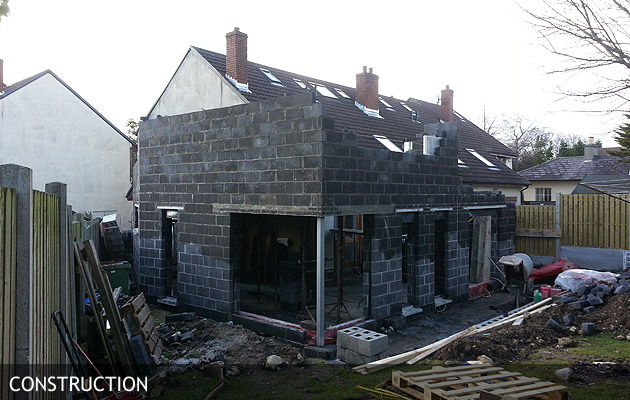 14 February 2013. View from rear garden. We can see the side and rear extension being formed in blockwork. This extension will takes a 2 bed, sittingroom and kithen house (2 up 2 down) and adds 2 bedrooms (including master bedroom with walk-in wardrobe and ensuite), a dining and play room, a large family room, utility and W.C.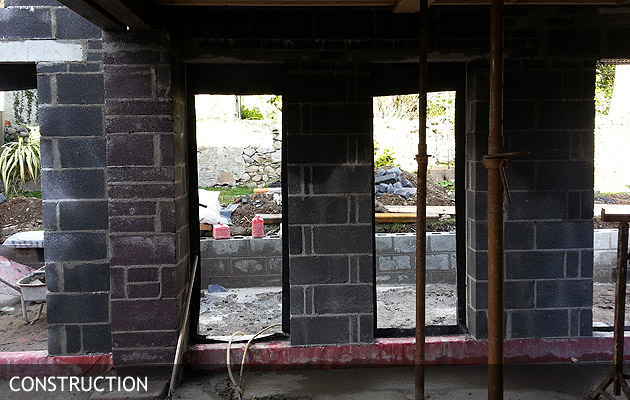 14 February 2013. An internal view of the structure being formed. Ive carefully 'sliced' window openings to the floor so the modest garden in 'brought-in' to the living space, and vica-verse. The garden has beautiful mature trees and level changes. I want these to be very much part of the indoor experience.